How to earn cashback using Complete Savings
We offer a minimum of 10% cashback at over 750 different retailers so you will be spoilt for choice when shopping online. Complete Savings provides consistent, reliable savings all year round and helps people get cashback on fashion, elections, health and beauty, homeware, travel and more. Once you have joined Complete Savings earning cashback is easy. Follow these simple steps to claim your cashback:
Step 1
Log in using your membership details or sign up if you're a new member. If you want to join Complete Savings you can do so on our website.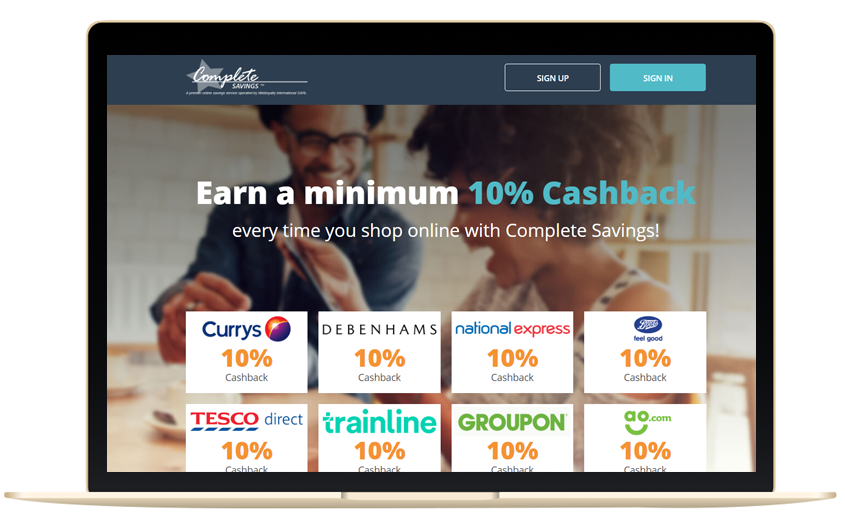 ---
Step 2
Once logged into the Complete Savings website, find the type of product that you are looking to purchase.
---
Step 3
Select the retailer which you would like to shop with.
---
Step 4
Click through and the retailers website will load up. Shop as you normally would on the website.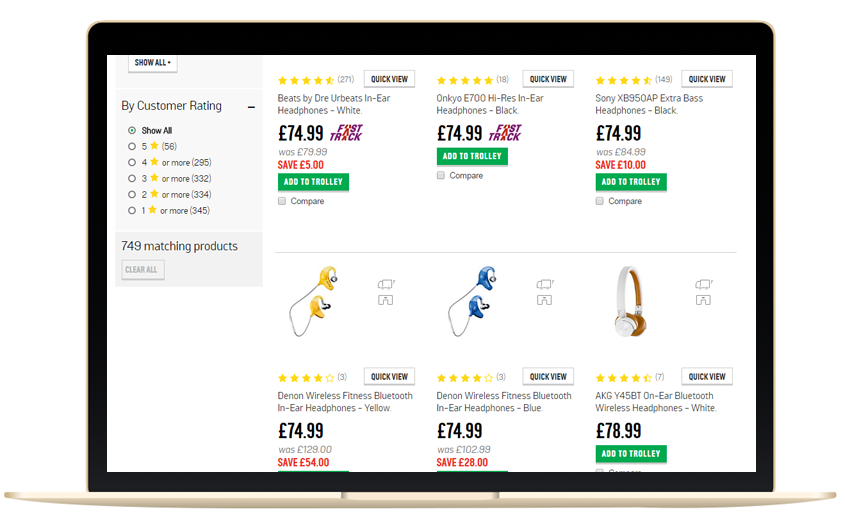 ---
Step 5

Complete your purchase and your cashback will be automatically added to your Complete Savings balance, this can take up to 3 days. Your money will be credited to your bank account after 4-6 weeks. Don't forget to add your bank account details so that we can transfer the money to your bank account.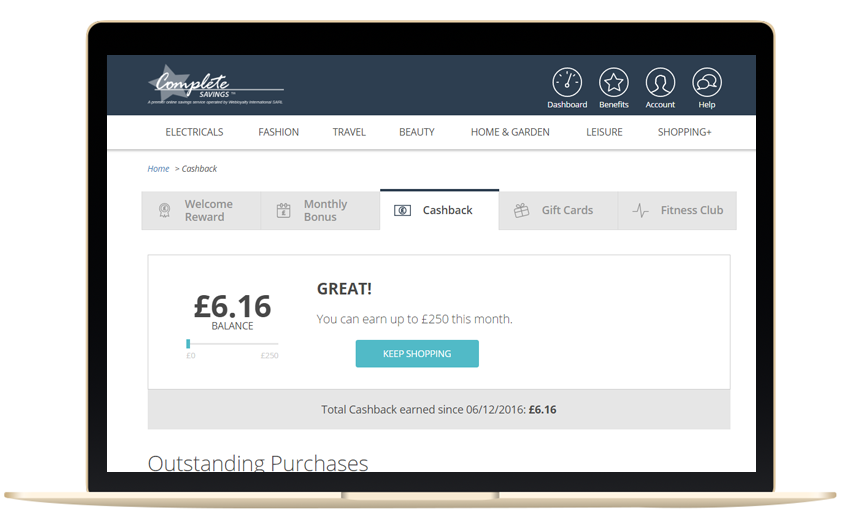 Need help?

Phone: 0800 389 6960 (free from UK landlines), Mon-Fri 8am-8pm & Sat 9am-4pm
Email: customerservice@completesavings.co.uk.
Contact form
Related posts

How to receive your cashback
How to claim your Welcome Reward
How to claim your Monthly Bonus
How to buy discounted gift cards
What is Complete Savings?